A week in Tavernier, Florida
Tavernier is a small town just south of Key Largo in Florida.   We stayed at Ocean Point, a large condominium complex, that offered 2 bedroom condos, full kitchen and laundry for a good price; a home away from home for one week.  With so many options for accommodation in the Keys, I chose this location due to its proximity to Key West and also Everglades National Park.  At the time I was booking, I wasn't entirely sure what we would want to do for the week but wanted to keep our options open.
Ocean Point turned out to be a great pick.  Our accommodation was fantastic; apart from some noisy large appliances that we would have to pause to watch a movie!  Also they were renovating the poolside change rooms so the workmen would be drilling loudly when we would like to be swimming; but we overcame that too by swimming outside drilling hours.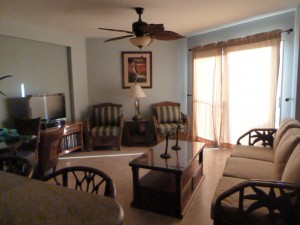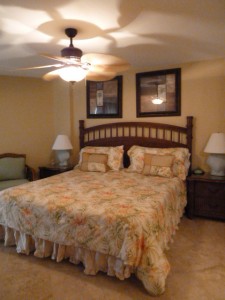 The pool at Ocean Pointe was amazing.  We made use of it sometimes twice a day and Steve, Harris and I enjoyed doing laps as it had a number of 25 metre lanes. We really loved our relaxing home base and Patrick was very keen to have some 'in' time; which we did fit in amongst some fabulous day trips.  Our day trips included a trip to Key West and back one day; you can read about our day on that post.  Other day trips:
John Pennekamp Coral Reef State Park – we had a great day out in the park.  Despite a rainy forecast we were blessed with great weather and the cloud cover made our picnic lunch, hiking, snorkeling and kayaking very pleasant. On one of the 3 small hikes that we did we exited into a grove and found some key limes to pick.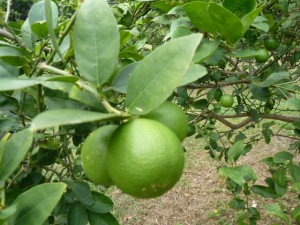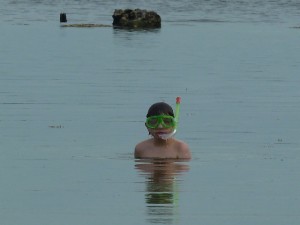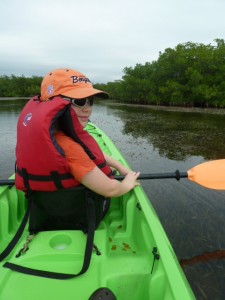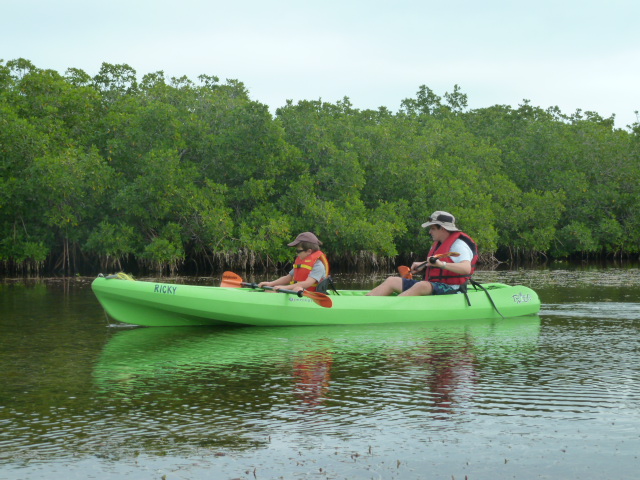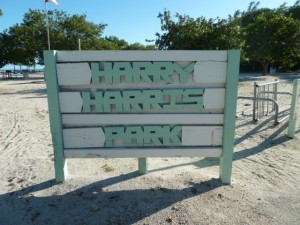 Harry Harris Park - about 1 km away from our condo was this park; given its name, we of course had to visit!  It had a reasonable playground and a small swim area but the water wasn't too inviting.  At times you have to pay to go in this park but I'm not sure I would pay money to go here having been to John Pennekamp State Park.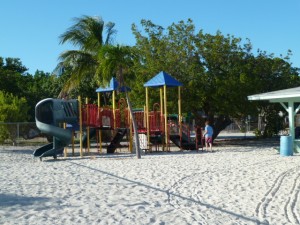 Tavernier 5 cinema – one day we drove down the road to the local shopping district and went to the cinema to see, 'The Muppets'.  We had a private screening as it was a 2pm movie; everyone was at work and school so we enjoyed having the cinema just for us.
Everglades National Park - back to the park as the admission price we paid last week allowed us to enter the park as many times as we wished in a week. This time we drove in from the Miami side and all the way to Flamingo where the Everglades meets the ocean.  We were ever so glad we decided to go back to the park as we got to see the endangered American Crocodile and, whilst we were looking for alligators, had a manatee pop up right in front of us!  We spent at least 30 minutes watching this big fat giants pop up in water. The water was green and very murky so they would rise up in front of us and mysteriously disappear right before our eyes. Finally I was able to get a brilliant photo of these amazing creatures.  We also got to pet one on the nose, although we later found out that this illegal!  Nothing I had read said it was totally forbidden to touch a manatee, now I know and so do you! Check out these gorgeous mammals. *Photo to come when my computer will allow me to upload it! 
We joined in on a guided walk at one of the visitor centres and got to see more fish, birds, turtles and alligators.  Every time we have gotten out and walked in Everglades we have seen different critters.
Leave a comment