About Us
Karina aka Mummy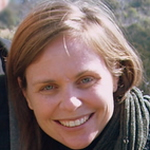 Karina is 35 years old and wears many hats including wife, mother, housekeeper, nurse, researcher, university marker and Cub Scout Leader in training.  She loves her many jobs but is keen to spend less time working and more time with her little family.  She enjoys reading novels and travel guides, whilst walking on her treadmill, and dreaming about her next travel adventure.  Planning this trip is her biggest challenge yet.  She is looking forward to going everywhere and eating her way around Asia.  She will miss her treadmill but not the housework.

Steve aka Dad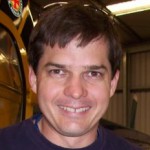 Steve is a 35 year old paramedic. When he is not saving lives he is playing the piano, guitar and sanding back his little sailing boat that will one day grace the seas again (or the local dam).  Steve states "Jessica Watson tells you to live your dreams!"  Steve's choice would be to sail around the world (we will fit some sailing in along the way). He is looking forward to experiencing different people, places and cultures.  He won't miss mowing the lawn all summer and cutting firewood all winter.

Harris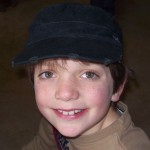 Harris describes himself as "cute, cuddly, fun – ha ha". Harris would like it to be known that he is 8 years old but turning 9 before our trip and turning 10 on our trip.  Harris loves computer games, sport and talking with a silly voice at any opportunity.  He wants to visit Harry Potter World at Universal Studios in Florida and is looking forward to riding lots of different modes of transport. He will miss his friends but looks forward to making new ones on route.

Patrick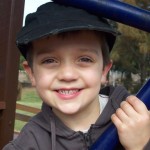 Patrick is 5 years old and loves games, especially Piranha Panic, and building amazing constructions out of Lego and Zoobs.  He is very accomplished with a pen and paper and designs fantastic dragons.  Patrick is in constant motion and is likely to bounce his way around the world. It is no surprise that he is keen to go to Legoland.