Camping UK!
Now we were equipped with the basics to get us started on our camping UK/Europe adventure.  On Thursday 9th of June, Steve picked up our hire car we were trialling for a week; we loaded the Renault Scenic with all of our newly acquired 'stuff' and we checked out of our lovely apartment in Croydon; goodbye kitchen and washer/dryer.
Where were we headed … we actually had no idea and no plan but needed somewhere to sit and eat lunch to start with. We found a large park area with free parking and had our first on-the-road picnic.  Back on the road, because it was already after 1 pm and we had no 'bed' for the night.  At this stage we still didn't actually own sleeping bags but intended to camp that night.  We pointed at Guildford on the map and set off thinking we could buy sleeping bags there and if not we might find lodging for the night.  This was not to be as we couldn't find a car park, the camping shop didn't stock what we wanted and we didn't really like the feel of the place.  We were heading out of town without a clue so I reached for the LP at my feet. What a good move!
Not far away was the town of Farnham.  LP calls it the  …….  and it really was. Best thing was we immediately spotted a 'Millets' camping store and bought 4 sleeping bags.  We found a playground for the boys to scoot around and I set off to find an information counter to find a place for the night.  By now it was 5 pm in the afternoon!  The tourist information service was closed but the council building next door was open and the staff were fabulous.  The set about googling local camp areas and came up with 'Mellow Farm'.  The website said they were fully booked but without any other options we set off to find 'Mellow Farm'.
We turned up unannounced as we had no further credit on our new mobile phones; we could call each other for free but no one else.  We were directed to the main farm house where we met James, told him this was to be our first night of camping in the UK with our new tent and we needed a home for the night.  20 later and we had a camp site on his very large camping field, that was by far from being fulled booked.  There was one large group of people camping on a work team building exercise and then we were joined by a family of 3, whose son was in a sailing competition over the weekend. 
'Mellow Farm' was gorgeous as the photos attest.  We enjoyed our first night of practice camping; apart from the freezing cold weather and the fact that my feet felt like icebergs all night. We cheated and went out for dinner.  We were told about a local pub close by but after driving in circles we headed back into Farnham, pulled out the LP and ended up at 'The Mulberry' for gourmet burgers.  We later found cheaper places in Farnham that we could have eaten at but at 8 pm at night we weren't looking any further.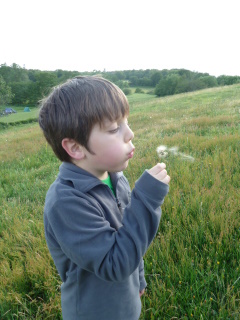 Leave a comment