Critter spotting in The Chronicle
Here is the link to my critter spotting article I wrote for The Chronicle newspaper.  We have had so much fun spotting creatures great and small all over the world.  Check out the link to see some great photos.
http://www.thechronicle.com.au/story/2011/12/06/critter-spotting-everglades-np/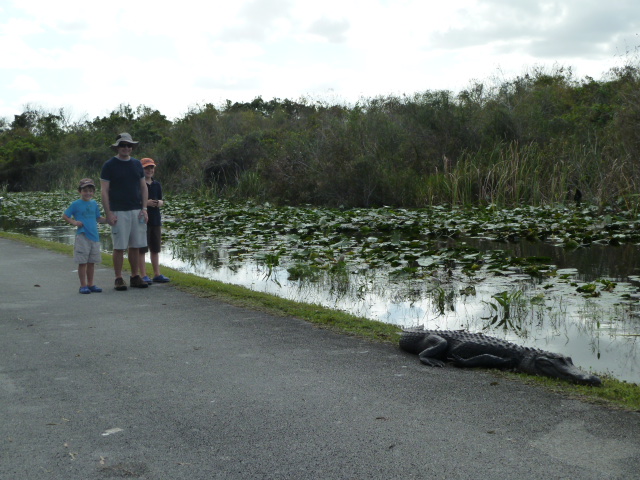 Here are Steve, Harris and Patrick at Shark Valley Visitor Centre in Everglades National Park watching a sunbathing alligator.
No comments yet.
Leave a comment