Day 162 – Hamburg to Bremen, Germany
We all enjoyed a sleep in until 9am and then had to move fast to eat breakfast and pack up so we could check out at 10am.  We weren't planning to see anything inparticular in Hamburg so we sat in the car and did a drive around the city.  Along the water's edge there was a lot of activity and we realised they were starting to set up the streets for a triathlon that was going to happen the next day.  As we headed out of the town we were shocked to see the amount of traffic headed to Hamburg.  We were glad to be going the opposite direction but the traffic certainly wasn't moving too fast on our side either due to a lot of roadworks.  When the traffic was driving smoothly we could sit at 120kms per hour, only to have many a car fly past us going even faster!
Our destination for today was the nearby town of Bremen; made famous by the fairy tale 'The Town Musicians of Bremen'; a story about four animals that found fame in the town and scared off some robbers!  It is quite a funny story so to prepare the boys for the visit I downloaded the story for free onto my Kindle and read it to them in the car on the way. 
Before going into town we were able to check into our hotel early which was great. The Montana Hotel is about 8 km out of the town centre and located right next to a roadhouse restaurant, Burger King, McDonald's and an erotic shop (we didn't bother with that one!).  The Montana Hotel is a small chain of hotels that I'd found on www.booking.com.  They had a special for 2 adults and 2 children to sleep in two double rooms, with breakfast and free wifi, for 99 Euro!  Great value in Europe for 4 when you don't feel like camping.  We had a rest at the hotel and then headed into Bremen. We easily found a carpark in the Hilton Hotel carpark and stepped out onto the street to find we were just metres from the famous Markt; it really is a fantastic area to see with character buildings and outdoor coffee shops.  The place had a great vibe, the sun was finally out and so were the people.
Bremen has a number of standout attractions and we saw them all; the 13 metre tall statue of Roland the knight, protector of Bremen, the largest Roland statue of 26 in Germany; the Rathaus town hall; the famous 1,200 year old Dom (church), its two crypts and its Bleikeller which houses 8 mummified bodies in coffins that you can view; the statue of the Town Musicians of Bremen and, after searching, we found the Hole of Bremen, a special hole in the square where you drop a couple of coins into the slot to hear one of the four animals make a noise in appreciation for your coin. That was fun!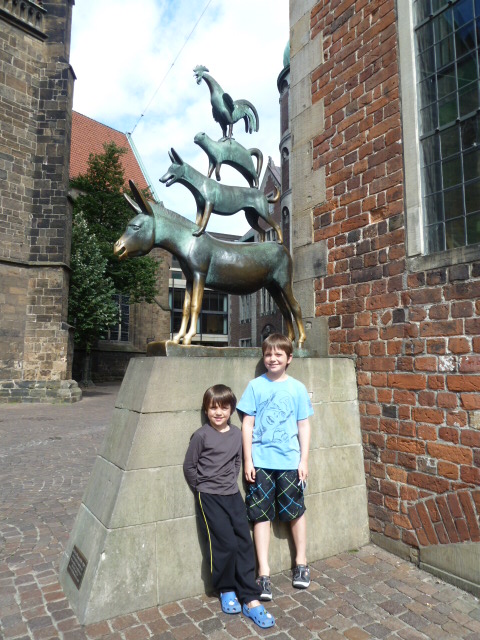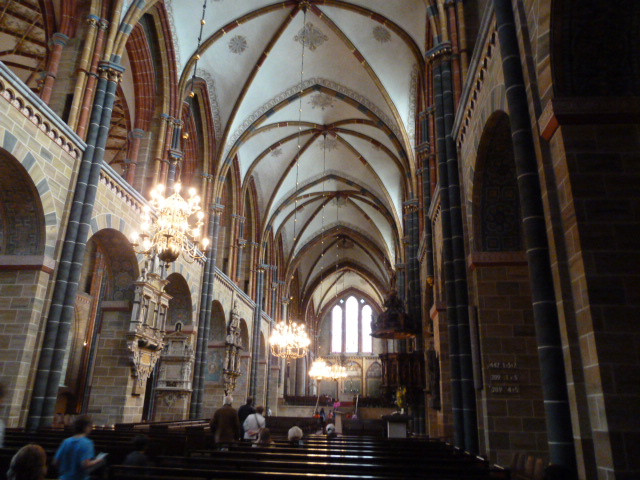 We treated ourselves to a coffee at Starbucks, something we hadn't seen in Sweden at all. Just a short walk from the Markt is the Schnoor district with a windy maze of cobbled streets, old buildings and cute shops. We couldn't leave without a small token of Bremen, a Christmas decoration copy of the four animals as they appear on the statue. 
We returned to the hotel and needed to think about dinner.  We didn't have a kitchen to cook anything and tinned baked beans didn't sound too appealing, nor did spending lots of money on a roadhouse diner meal; next best option … the healthiest thing on the Burger King menu!  Dinner over we headed off to get ready for bed and get organised for another day of sightseeing and driving.
Leave a comment