Day 178 – Paris to Calais, France
We all enjoyed a good night's sleep after another late night out in Paris.  Ate some fresh baguettes and jam for breakfast and packed up our room after 4 nights in the one place; the longest we have stayed anywhere since leaving Sweden.  In order to leave the hostel we had to pack our car and exit the car park of the hostel but there were 5 cars parked in the tiny carpark when the sign stated that 3 was the maximum.  When I informed the hostel staff that we would require someone to move their car so we could leave he looked at me blankly until I said it was impossible since there were 5 cars there.  He said "Five! How could there be five?".  He looked at me for an answer and all I could say was "Well, I don't know I don't work here".  Obviously a co-worker had allowed more than the safe number of cars into the parking area which needed to stay clear for the fire brigade if necessary.  Anyway, one person went out for the day and a Belgian family with 4 kids left before us so we had the space to manoeuvre the hire car safely.
We set the GPS to get us to Amiens, about halfway to Calais.  I knew we needed to get to the A16 highway but for some reason the GPS wanted to send us in a different direction. After following the signs to the A16 a number of times; only to have the signs disappear without a trace and no other way of finding our way, we decided to trust the GPS and followed its advice out of Paris … finally.  It was great to see Paris but also great to leave.  It has some very beautiful buildings, sights and fun things to do but it also has a very grungy dirty side to it as well, for example our hostel and its neighbourhood.  I didn't get a good vibe from the the 'gypsy' type women who would constantly approach you with cardboard clipboards to give them money and the tonnes of scammers set up in the streets everywhere trying to get you to bet money on their tricks. Paris is a very interesting place for people watching but I don't know if I'd walk the streets after dark by myself.
With all that behind us we drove to Amiens.  We stopped in a huge park with a playground but only long enough to eat the fresh baguettes I'd bought back in Hoche for 85 Euro cents each. They went down well with some Vegemite.  We couldn't find a bathroom so back in the car and we eventually found a sign leading us to McDonalds; always a good bet for a clean and free toilet stop.  Back on the road again, this time heading for the tiny village of Ligny-Sur-Canche.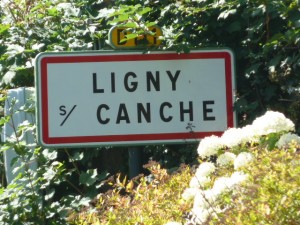 Ligny-Sur-Canche is the site of a Commonwealth War Grave where Steve's great grandfather is buried.  He was a Scottish Gordon Highlander in World War I and died on the 28th August 1918 near this tiny place in France.  He is one of 80 men buried in this small war grave in the middle of the French countryside.  The war grave is beautifully maintained by someone and we took some roses and poppies that we picked along the way to lay at the site.  Patrick blew a little kiss spontaneously to say goodbye to his great great grandfather.
Whilst we were enjoying the peace and quiet in the French countryside, the local cows popped over to see who we were and the farmers were out and about making hay whilst the sun was shining.  We watched one guy with his hale baling machine spitting out large barrels of hay.  It was a beautiful area. Hard to imagine what it would have been like in 1918.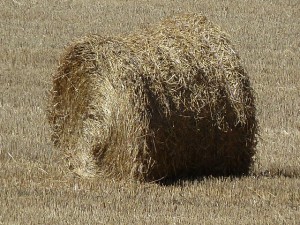 Our final destination for the day was Calais so back in the car for the last part of our mainland Europe road trip.  I was really keen to get to Calais and relax after a busy 4 days in Paris. We found our hotel quite easily considering I didn't have an address that could go into the GPS.  We settled into our rooms and found some English television; the boys favourite show 'Horrible Histories'. When the episode was over we drove over to the nearby shopping mall and hoped we would find food; we found numerous restaurants and meal offers.  We picked one that offered free kids meals! The boys enjoyed their waffle with chocolate sauce for dessert inparticular.  We were able to sit and watch the kids play on a nearby electronic floor game. It certainly kept them busy and active after a long day in the car.
Back to the hotel for showers and bed as we were going to be up early in the morning to get the 9 am ferry from Dover to Calais.
Leave a comment