Day 180 The New Forest National Park, UK
Out of Newhaven and off to Croydon we went. The tv news reported there were road closures and problems so we thought it better to be out the door as early as possible.  We needn't have worried because we made it to Croydon without any major issues and we had time to fill in.  Sadly we returned our Renault Scenic hire car to the depot and gained a Holden Zafira.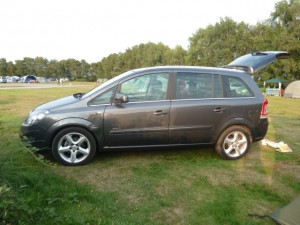 Whilst the new car was clean it certainly didn't have the same amount of features we had grown to like with the Renault.  We figured we only had to drive this car for 4 weeks so we could cope with it for that long. 
We had no idea what we were going to do for the next 4 weeks. I had made a rough mud map of where we should go and what we should do but nothing was definite i.e. No bookings. Obviously if you were coming to the UK for 4 weeks vacation you would ordinarily think ahead and book accommodation, tours etc before arriving … not us!  This obviously caused me a little anxiety not knowing where we were going to be sleeping for the next 4 weeks but we headed to Farnham, a town we visited during our time in UK back in June.  In Farnham we knew where to park, find food, find Starbucks and wifi; all majorly important activities, for long term travellers and short term travellers!
I sat in Starbucks in Farnham and booked accommodation online or over the phone for nearly 2 hours.  By the time we left Farnham I could breathe a sigh of relief because we now had a roof over our heads for most of the next 2 ½ weeks.  First stop … The New Forest National Park; a place I had truthfully never heard of before but it was close to us and close to Southampton where we were to meet up with friends on Thursday.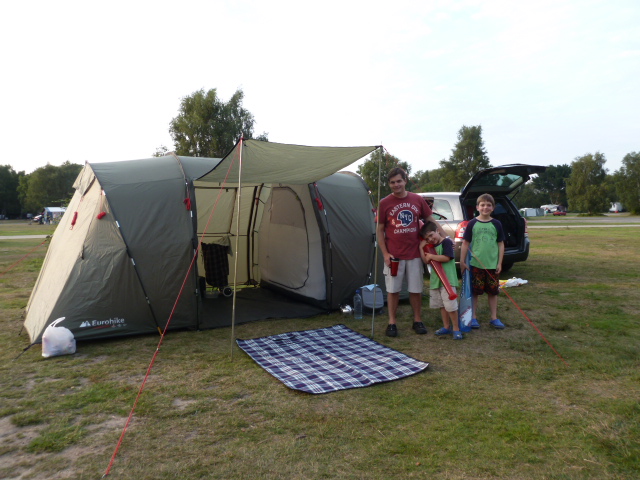 We arrived at the Holmsley campsite and found ourselves a spot in the fields amongst everyone else. There are no allocated sites so you just plop your tent anywhere as long as you are 6 metres from other tents.  We found a suitable spot with a blackberry bramble behind us for some privacy.
We had enough time to cook dinner with the few ingredients I had left in our car pantry; the boys rode around on their scooters and we did a load of smelly washing in the campsite laundrette before heading off the bed. What a big day of driving, organising and setting up camp.
No comments yet.
Leave a comment