Day 185 Day out in the Brecon Beacons
We all had a good night's sleep in our lovely upstairs bedroom with ensuite. We had thought that given the weather forecast we would be spending the day inside and trying to find indoor activities for everyone, but we were pleasantly surprised when we woke to find a fine day and in fact the rain really didn't bother us much at all when it did fall during the day.  There is a small nature trail around the youth hostel so we set off after breakfast to complete this. We learnt lots of things about the flora around us and managed to get off the trail once and find ourselves in a bog!  Back on track and back to the hostel.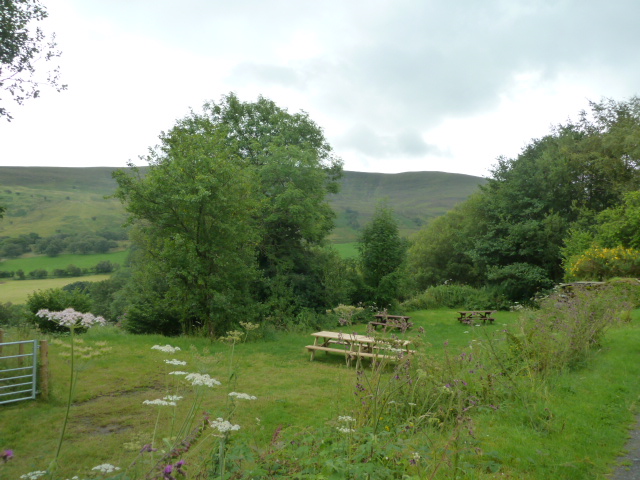 We had to change rooms due to us booking the rooms late and having two different rooms booked.  The room we needed to move to still had the family in it from the night before and they had slept in. We didn't want to wait around wasting our day waiting for them to get organised so we opted to take the 8 bed dorm room which we could have to ourselves. Steve and I had to move all our gear downstairs and down a corridor to our new room and also move all our bedding as the hostel supplies sheets, doonas and pillows. It was worth the effort to transfer the linen we were already using as we would have had to remake our beds.
With all the tasks behind us we headed into Brecon to find something to do.  First stop, Canal Basin and we checked out hiring a boat for half a day. We booked ourselves a little boat of 45 pounds for 3 hours. We popped into ALDI to grab lunch and found a pile of sandwiches and wraps at half price. We filled a bag for 5 pounds and headed back to the boat. The safety video gave us the rundown on how to steer the boat and negotiate the one lock that we were going to pass through. The boys donned their lifejackets and we were off on our 3 hour tour!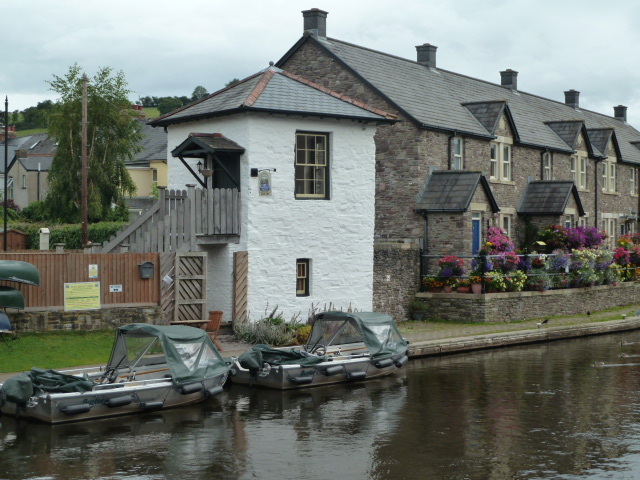 Steve was master and commander for the day and certainly proved his expertise in steering that little boat through the skinny canal and avoiding all obstacles. As for me … well, let's say that canal boat driving will never be my speciality. I was more than happy to sit with the big stick ready to poke us away from the reeds if required.  We made it to the one and only lock that we were going to attempt.  I was nervous given that the it was a very deep lock and I sat in the boat all by myself whilst Steve controlled the gates that let the water in and out. Certainly an experience; plus we had to negotiate the lock on our return.  We also went over an aquaduct which goes over the river Usk. That was cool.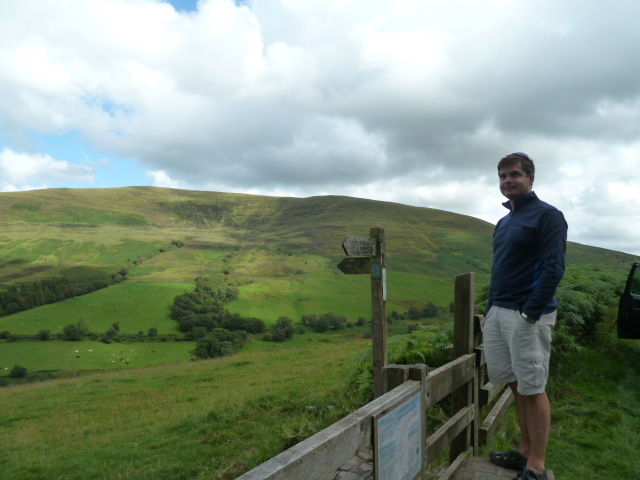 After our boating experience, which was dry for the most part, we decided to head off to find somewhere to hike.  We came across one of the outdoor information centres that had a children's playground and a puzzle trail where you had to find the animals.  We headed off down what we thought was the Willow trail; ended up joining the puzzle path and then got off the track completely in the middle of nowhere. It was now starting to rain so we backtracked and got ourselves back on the puzzle path!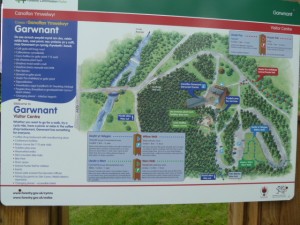 After our wet walk we returned to the youth hostel to warm up and cook some dinner.  We enjoyed playing Cluedo and Monopoly after dinner and then settled down for the night.  Off to Snowdonia the next day.
No comments yet.
Leave a comment