Day 198 – Steve's birthday in Scotland
I'm sitting by the gas heater in my portable home/cabin in Appin Scotland watching '27 Dresses' on cable tv whilst typing this blog and painting my toenails.  How on earth did I get here?  Read on.
When we arrived in Dover on 1st August we had no itinerary and no bookings apart from our first night in Newhaven.  I quickly got online and researched where we would go and what we would do.  I was keen for us to get to Ireland so I booked the ferry out of Holyhead to Dublin and then a ferry to get us out of Ireland and into Scotland.  I knew we would be in need of a vacation from our vacation by the time we got to Scotland so I was keen to find a place to put down some roots for a week. 
Back to the internet and hours of searching later whilst in Cardiff, I found a website www.watersidebreaks.com  My prayers were answered with this website. It listed numerous accommodation options that were just what I was looking for; somewhere quiet, self-contained and not budget blowingly expensive.  Maybe if I booked months or a year earlier I'd be sitting in a log cabin in the woods by an open fire … but right now this is nice.  The boys are estatic that we have our own little place for 7 nights in a row and it is great to arrive somewhere and not have to make 4 beds and share a kitchen. Last night at the YHA in Criancarlich, in a lovely quiet little locale; I had to bang on the wall at 11.45pm to 'tell' the men in the next room to shut up.  In the morning I just missed the microwave and then had to wait for someone to cook their packet chilli con carne for breakfast; yes they ate it for breakfast.
Anyway, back to the story I booked us a week in a caravan-like cabin; a portable home that isn't being ported anywhere. It looks out over a lake and is surrounded by trees and grass.  The boys spent all evening running around with 8 other kids and are now sleeping peacefully.
Today was Steve's birthday.  He woke to a pile of presents including some Starbucks coffee, Thornton's chocolates, a thermal coffee mug I bought in Germany and a new sailing magazine. Does it get any better?  We moved out of the YHA and had to fill in our time until our 3.30 pm check-in at the Appin Holiday Homes.  First stop, Glencoe.  We popped into the visitor centre and went on a 1.5km walk around the centre grounds to stretch our legs; glad that the rain stayed away. We had passed through patches of rain on the way and saw many hikers getting wet.  The scenery on the drive was spectacular and we quickly lost count of all the waterfalls we spotted.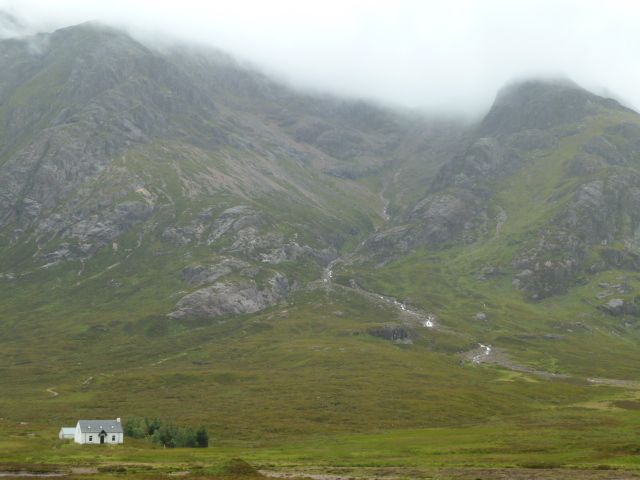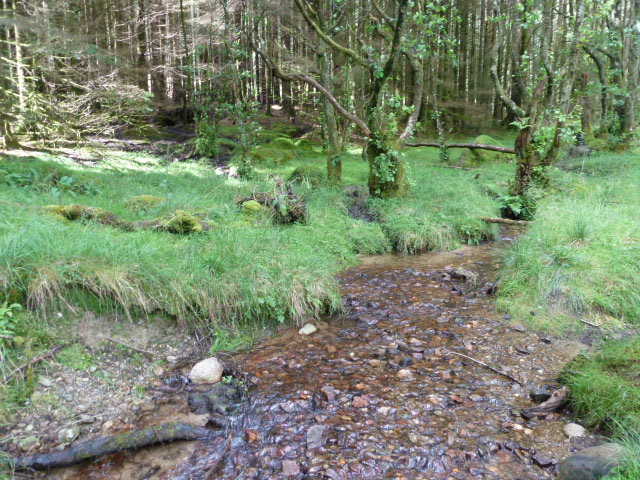 After our refreshing walk we drove to Port Appin to have lunch at the Pierhouse restaurant. A lady we met in Glasgow had recommended it to us.  We weren't disappointed.  The location is gorgeous and the lunch menu was very reasonably priced.  The boys enjoyed fish and chips and Steve and I had gourmet toasted rolls.  We beat the crowd because the place filled up around us and then we left on our way to Oban. 
Oban was about 40 minute drive on the other side of where our cabin was located so on the drive south we got a sneak peek at where we would be.  It looked pretty good.  Oban turned out to be a relatively large and popular lakeside destination and for a Saturday afternoon it was really busy.  Happy that the supermarkets were open til 10pm, we had time to look around before stocking up on groceries for the week. We parked the car and set off on a walk around the downtown area which was filled with shops and people overlooking the lake and the fishing trawlers and sailing boats in the small harbour. Very picturesque; but that has been Wales, Ireland and Scotland all the way!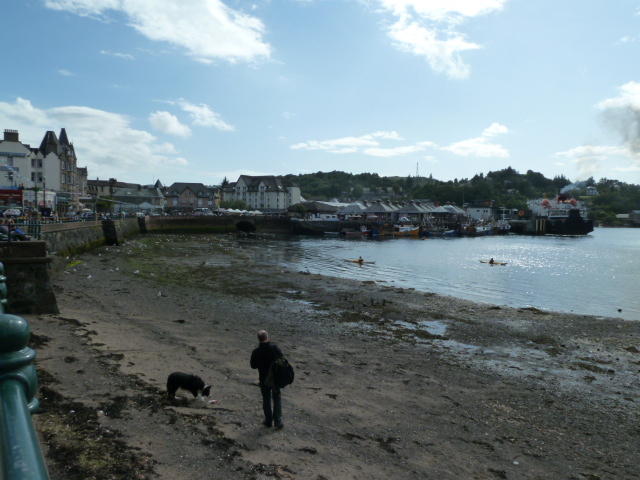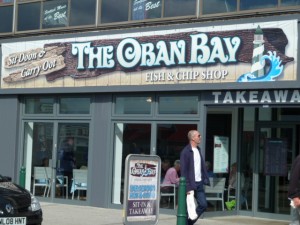 Steve bought himself some gloves for sailing and a tin whistle to play; after being inspired in Ireland.  The boys were content to sit in the car whilst I went into the local supermarket to buy a week's supply of food.  I haven't needed to buy that much food at one time for the whole time we have been away so to go in with a long list and to come out with a trolley load was a shock!  Now we were ready to check in so we drove north to Appin. 
Jim greeted us when we arrived and we headed over the road to cabin G.  The car had to be left in the carpark but we could use a wooden wagon to help trolley our gear to the cabin.  I tried to squeeze all the meat and cold things into the tiny fridge and freezer whilst Steve emptied the car.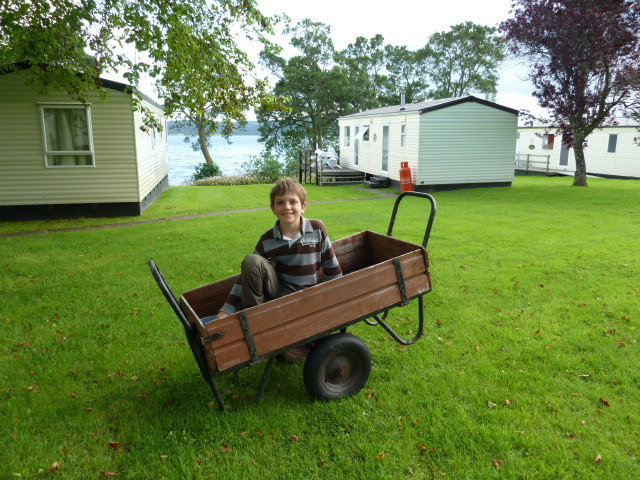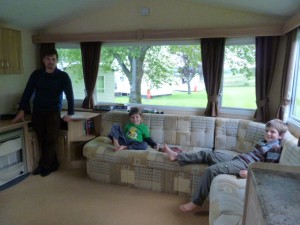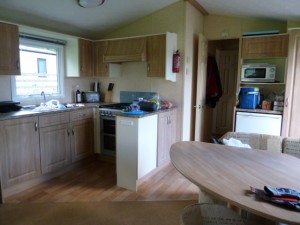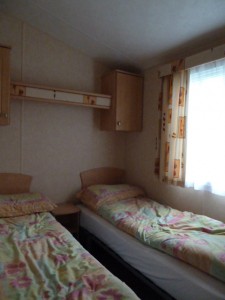 Finally we could relax.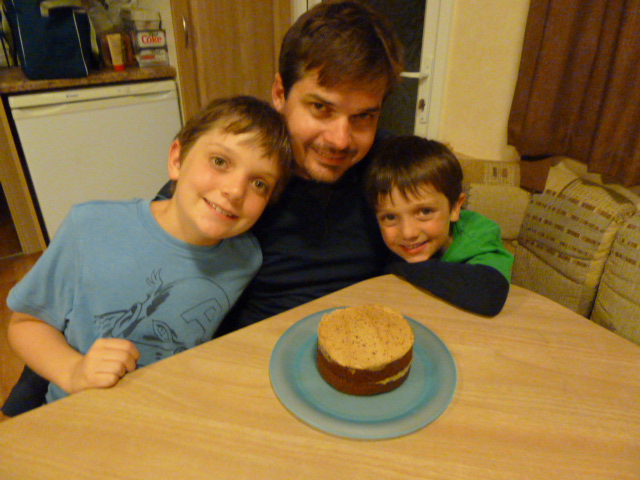 I opened the Pimms, put the pizzas in the oven and watched the news all at the same time without interruption as the kids were out meeting the neighbours.  We lounged around on the couch all evening and ate Steve's chocolates before cutting his 1 pound 55 p birthday cake. What a great birthday for Steve and a great day for all of us.  I'm looking forward to a relaxing week in Scotland.
No comments yet.
Leave a comment