Day 238 La Alhambra, Granada, Spain
I successfully bought us tickets to La Alhambra after hiking up the hill to the fortress by myself on a morning mission.  The ticket centre on the grounds is a little confusing since you have to make sure you choose the right machine for the kind of ticket you want and don't forget that even though you don't pay for children under 12 years, you still have to order them tickets.  With all that done I returned down the hill to the hotel to inform my family that at 2pm we had to be there waiting to enter the palace.  You are given a specific time to enter the palace due to restrictions on numbers; you miss your time then too bad.
We filled in the morning with homework and an outing to find the local Mercadona supermarket.  The walk to the supermarket was a fun experience in itself. Steve found a quaint little cafe on a plaza for his morning caffeine and we explored the local area.  We stocked up on food supplies at Mercadona and returned to the hotel for lunch and a rest before Alhambra.
We had brief thoughts of getting the bus up the hill to the fortress but we opted for the walk. It wasn't nearly as long and uphill as I remembered from my morning walk plus I knew the shortcut now and didn't have to go all the way to the other end of the place for tickets again.  Once in the grounds we joined the queue with the other 2 pm palace ticket people and then we were in!  WOW!  Another of those moments where you think I am so lucky to be here (and not at work!). I'm going to let the photos tell the story of the fortress and its beautiful gardens.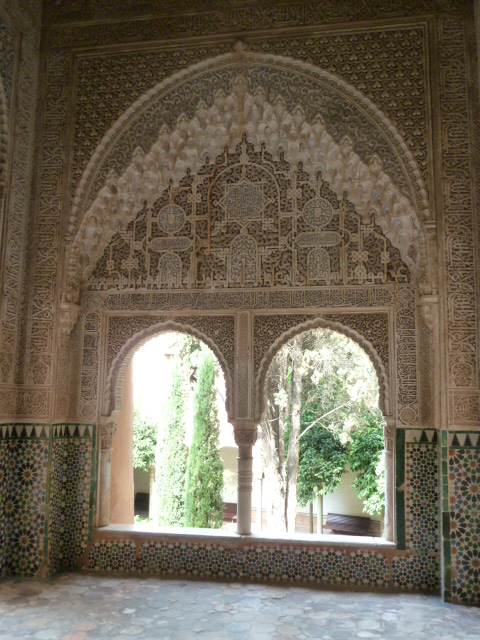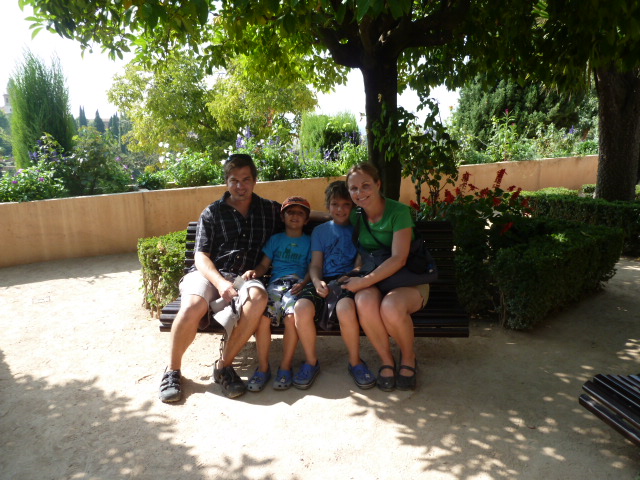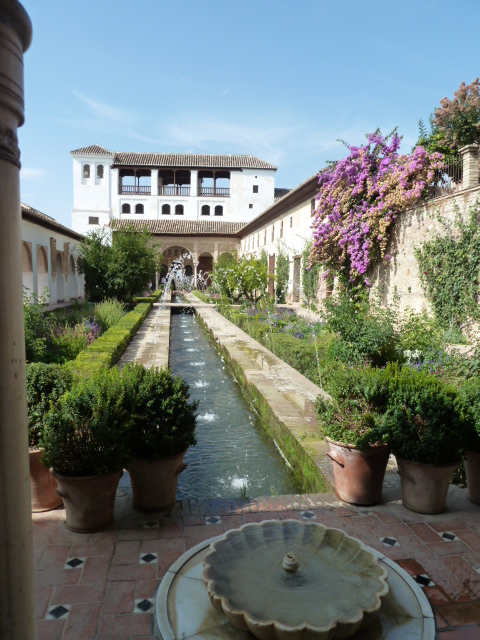 I have a billion amazing photos so may add some more one day but in order to get this posted before I lose wifi for 3 days I will just post it as it is.  Enjoy.  More photos about Granada in the next post.
No comments yet.
Leave a comment