Day 255 Comics and corn in Calgary, Canada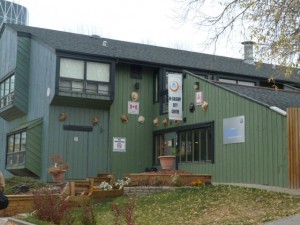 Our first morning in Canada – hey!  We enjoyed our free pancake breakfast at the youth hostel and got ourselves organised to get out the door. Most things don't open until 10 am but Walmart was open so we headed there to get some groceries and supplies.  We didn't really have a great plan for the day, just a few ideas on what we might try to see and do and to let the day evolve.  Our new GPS was working well for us but it always works better when you put int he street you want and not the street down the road!  After a 30 minute detour a two unhappy parents we made it to the Walmart!  Boys were keen to check out the Halloween costumes and I needed caffeine to ease my pounding head! 
We didn't leave with any costumes today but now had a better idea of what was available and what the prices were;  we did leave with long underwear and new warm socks for the boys.
 Next stop, the Calgary Comic and Toy Expo which we had seen advertised at the hostel.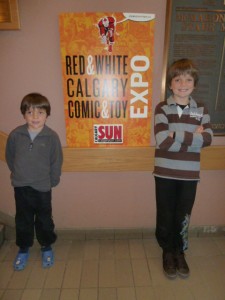 Adults $5 and kids free to enter and we entered a different world!  The first thing we saw as we entered was a group of people dressed up as characters out of 'Halo', a computer game.  One of the main attractions of the day at the expo was the costume competition.  There were people walking around in all kinds of costumes. We waited for the parade at 1 pm and the judging before leaving for lunch.  Whilst we waited for the judging, we looked at all the stalls and found Harris a pile of cheap Archie comics to keep him busy whilst Patrick got 2 new Hot We cars.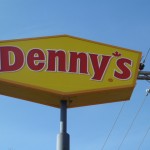 As we were now starving we went to the local Denny's for lunch.  We have compiled a list of chain restaurants to eat at so we can eat our way around North America!  Our meal was ok but I think the economic recession has hit hard given the smaller size of portions and the increase in prices in restaurants.  I'm sure the last 2 years that I've been in the USA that prices have increased, and certainly since we were here 7 years ago.
Next stop, the Calgary Corn Maze, a large maze made out of corn of course and other activities to keep kids busy.  This was the last weekend that you could visit as the corn was on its last legs and ready to be knocked down.  I had the exact address but the GPS wouldn't let me enter a number for that road  We set off hoping that it would be easy to spot a large corn maze in the middle of nowhere along a straight road.  Well, we were wrong and drove for 40 minutes and found nothing.  Plan B – abandon all hope and return to Calgary or Plan C – find the connecting road I had written down and look for signage from there.  We opted for Plan C since the GPS co-ordinates indicated we were very close to our destination.  Good choice because within 10 minutes we made it to the Corn Maze; with only 2 hours to enjoy it before closing.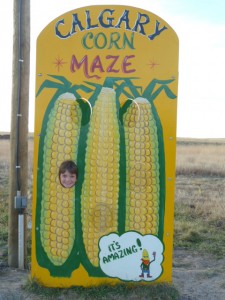 $46 later and we had wrist tags on and could enter. The boys were really excited and we headed straight for the large maze.  We made it to the middle to one of the viewing platforms to take in the view;  us in the middle of a large flat golden corn field with views to snow-capped mountains.  Nice!  The boys were keen to check out the rest of the activities and we had a pig race to watch. Pig races; washer tossing; petting zoo; duck races; hay bale climbing; scarecrow making; tractor ride and more!  Most popular attraction was the large jumping pillow.  As we were there right up to til closing there were very few people left to share the jumping pillows with so at one stage Steve and the boys had a huge pillow to themselves.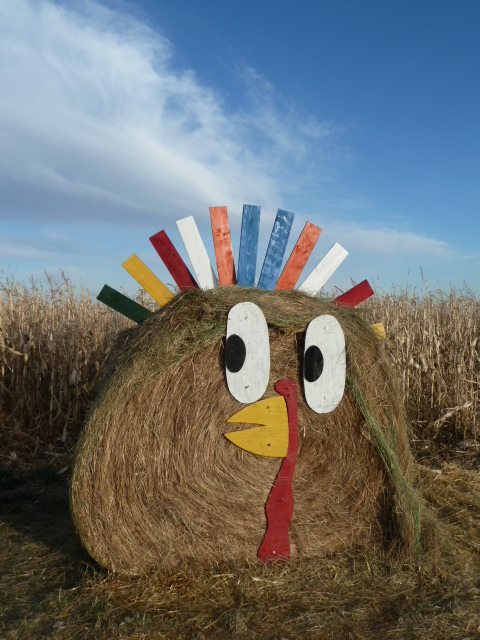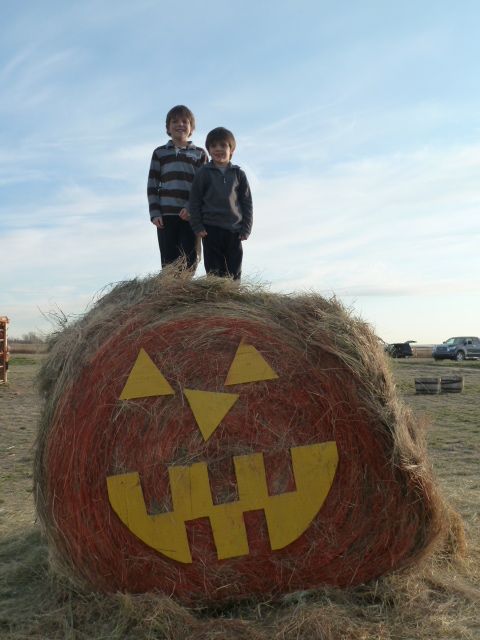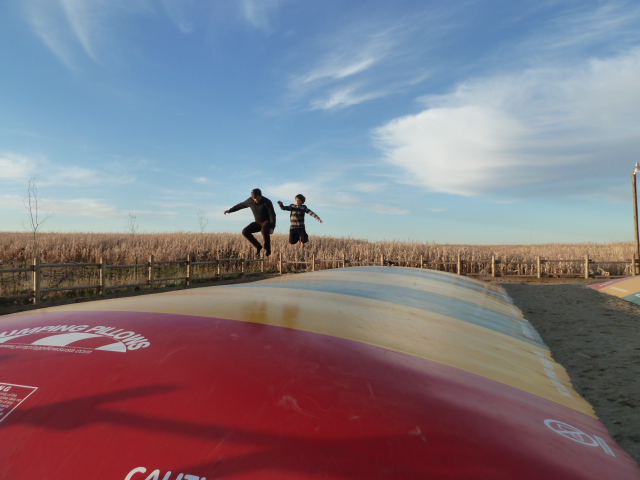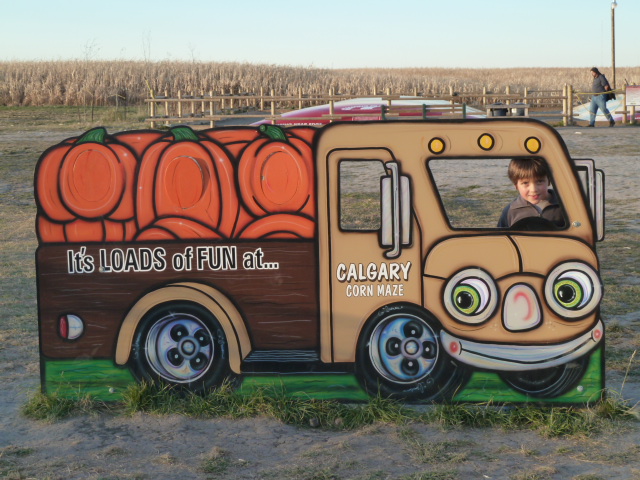 By now it was time to head back to Calgary, via Walmart to get some dinner supplies.  We ended up with a BBQ chicken, instant mash potato and tin veg; not too expensive and quick and easy to prepare since we were all hungry and tired after our big day out in Calgary. We bedded down for the night in our very comfortable hostel bedroom and sleep comfortably after a huge day out.
Leave a comment