Day 257 Brooks to Drumheller for more dinosaurs!
We had a good night sleep in 'The Plains Motel' in Brooks, Alberta; a cheap little motel on the main road.  We had our own breakfast in the room since it had a microwave and fridge.  I went for a walk but didn't see anything of great interest in this small and smelly town.  Now I'm not being overly judgemental when I say smelly because it is a well known fact that Brooks stinks!  Steve googled 'Brooks and smell' and came back with the answer – a local feed lot and meat processing plant.  It truly reeks!  As I was walking I would periodically need to blow my nose, but then the stench would hit my nostrils again with a blast!  Steve is particularly lucky that he has no sense of smell!
Back at the motel, the boys did some homework before earning some tv time and we packed the car to hit the road to Drumheller to go to the Royal Tyrrell Museum, Canada's Dinosaur Museum.  Quick stop past a Safeway fuel station and the local Safeway had an inhouse mini Starbucks so we grabbed a coffee for Steve on the way.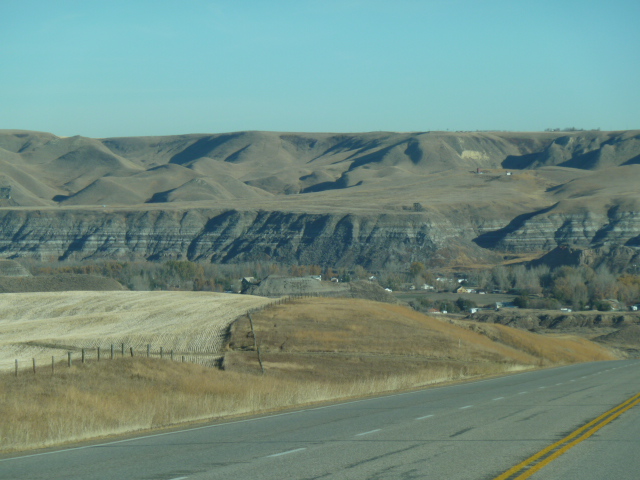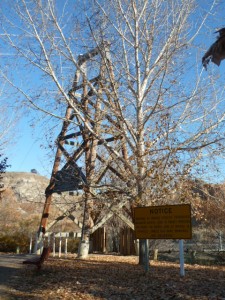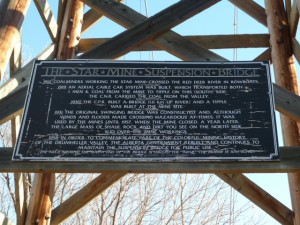 On the way to Drumheller we pulled over for a picnic break when we saw the sign for a suspension bridge. That sounded interesting so we thought we'd check it out.  Here it is.  We walked across it and back.  It is private land on the other side so we didn't linger, plus it is an abandoned mine so probably not the safest of places to explore.  Back in the car and we weren't that far from the small town of Drumheller and its famous Royal Tyrrell Museum.  This museum was the reason we came to town and we weren't disappointed.  The museum is huge and very well presented.  I highly recommend it.  Funny thing … there was another Australian family with 2 children buying tickets for the museum right behind us!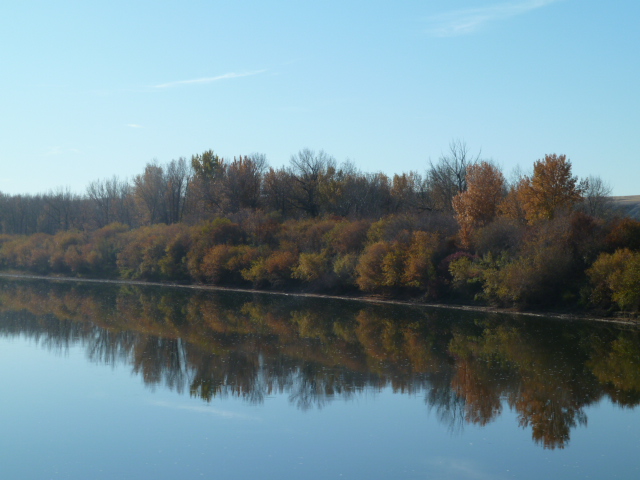 Check out these photos of our time in the museum …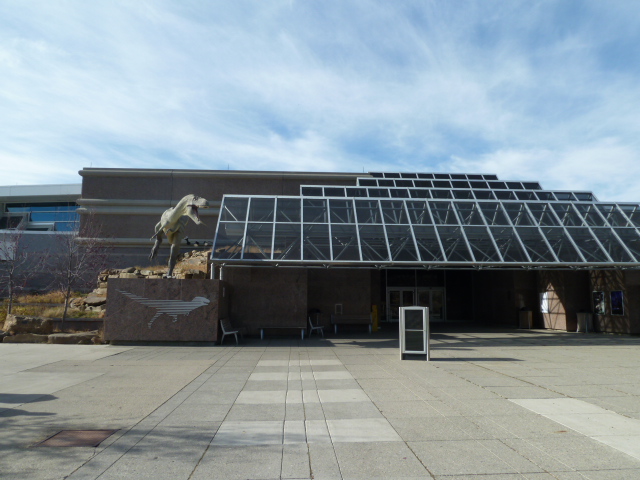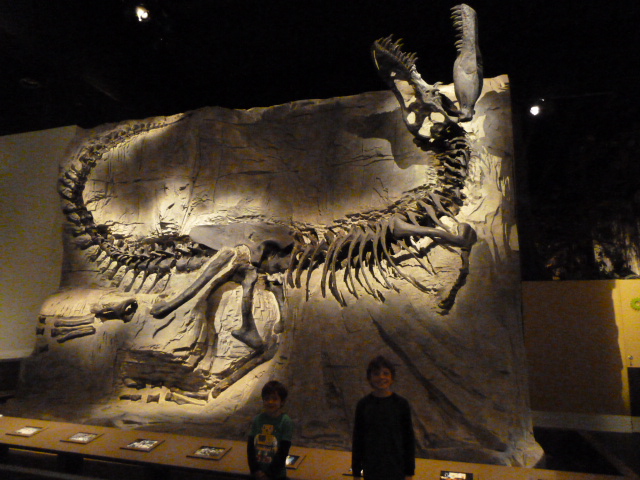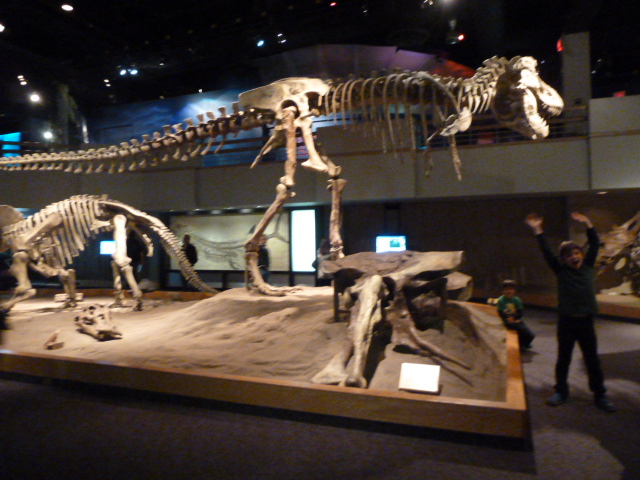 Outside the museum is a small hill that you can walk up and look-out, so we did and just before Harris spotted his first chipmunk.  Sorry no photo because the little critter was too elusive.  By now we were all hungry and ready to leave so we headed to the other big attraction in Drumheller, the world's largest dinosaur; a large T-Rex statue at the information centre.  When we parked the car the boys were excited to see a pile of freshly shaved ice from the local ice-rink piled up on the grass and had a go making snowballs.  We enjoyed our picnic lunch whilst admiring the T-Rex and didn't feel the need to pay $10 to go up it. 
We'd seen the best that Drumheller had to offer so we hit the road, destination Red Deer; a city half way between Calgary and Edmonton.  We arrived in Red Deer and found our motel easily.  We weren't located close to the city so we went for a drive, found a cool playground and then went to A&W for dinner so the boys could try their famous root beer; which tastes a lot like what we call sarsparilla.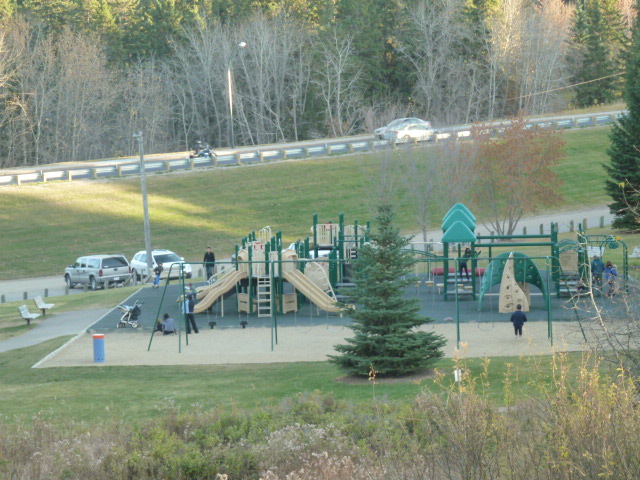 Back to the motel and we got ourselves ready for bed.  All was well until Steve spent some time with a book in the loo and then the loo wouldn't flush!  I suggested he try to flush it again and then … it started overflowing!!  Steve contained the overflow whilst I ran down to the office to inform them of the dilemma.  The guy simply handed me a key for the room next door and asked us to call if we needed any help!  Luckily the boys were still awake so they helped us move our gear and set up our room again.  What an interesting end to the day and certainly a first for us in all our travels.
No comments yet.
Leave a comment