Goodbye Ohio
After a month of hanging out in Ohio, we had to say goodbye to our wonderful friends.  We had such a great time catching up with all my Rotary families and high school friends; especially seeing all their cute offspring!  On our last day we met up with my friend Sara and her gorgeous girls at … McDonalds, the one with a huge playground in Brunswick, Ohio where Harris and Madelyn had played once as toddlers on our last family visit to Ohio.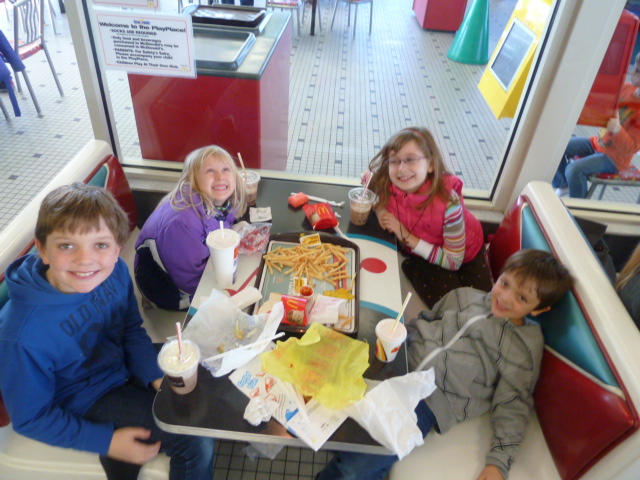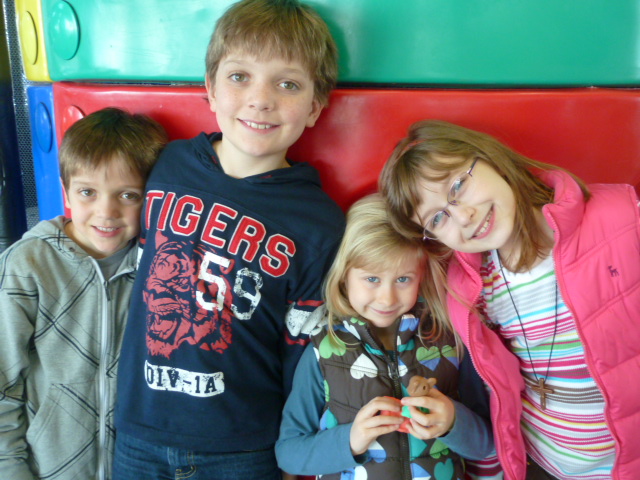 Here we are with ex-Rotarian Pete and his wife Sydney; the fittest and healthiest retirees in America!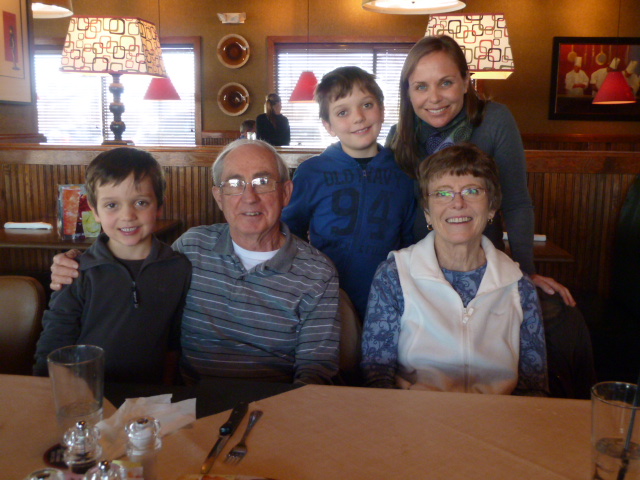 Farewell to our friends the Bertschy Family.  Thanks for all the memories! In case you are wondering what on Earth that yellow stuff is – that's a huge bowl of Cincinnati's famous Skyline chilli with a heap of cheese!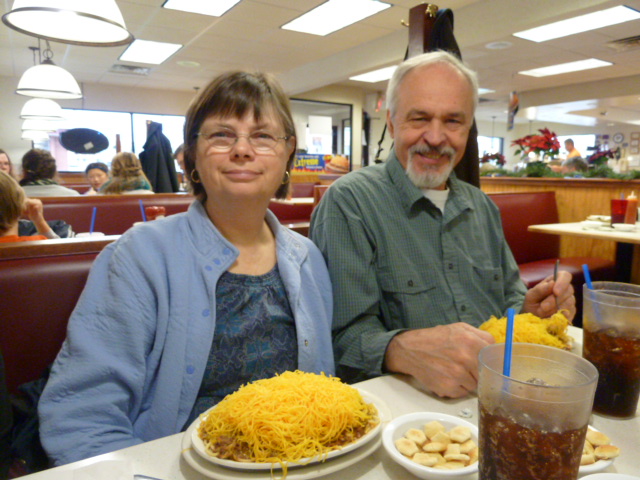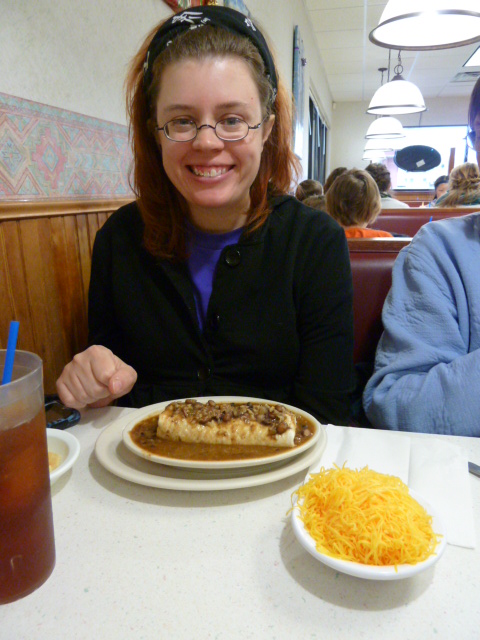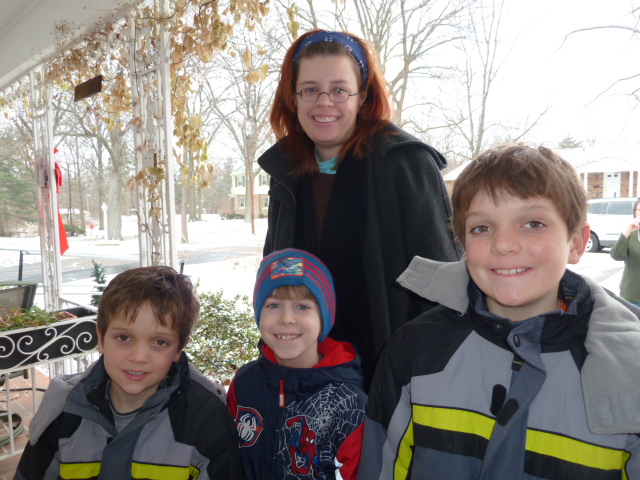 Patrick and Harris with Carrie and son Wesly.
Next time we all go to America I'm guessing most of the kids will be teens or pre-teens.  It was nice to catch up with all the kids before they 'change'!
No comments yet.
Leave a comment