Jakarta – Day 4.
Started the day with a drive into the city, with Harsono, to the Monumen Nasional (Monas) – the National Monument. We walked all around the monument before we found the entrance. You pay money to get into the diorama history museum and then paid more to get the lift up to the top of the tower.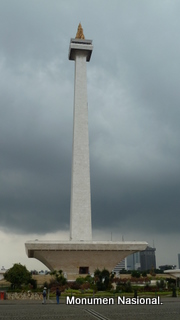 The tower was built during Soekarno's presidency and was opened in July, 1975.  The 132 metre high monument is made of Italian marble and topped by a glittering flame. The column symbolises the nation's independence and strength.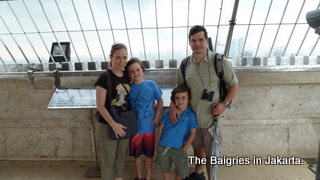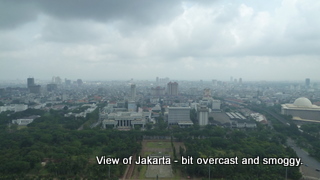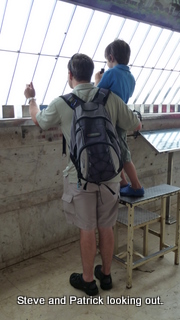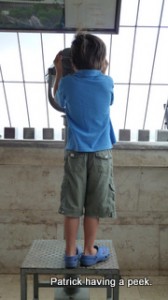 After looking out, we headed to Pacific Place shopping mall to meet up with Karen and Marshall. We had intended to go to Kidzania – a large indoor activity centre … however after watching a procession of easily 250 young school children and their parents and teachers head into for Kidzania, we decided to have lunch and stock up on groceries at 'Grand Lucky' supermarket – an experience in itself.
Our last adventure of the day was a visit to the Kenko fish spa at the local shopping mall. The pictures say it all – $30 Australian (RP 240, 000) for little fish to nibble our feet and legs. The boys totally enjoyed the experience.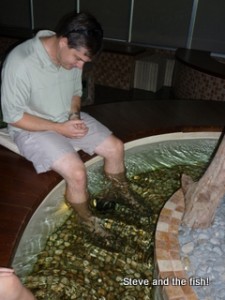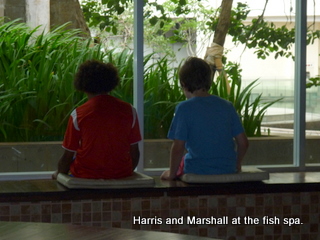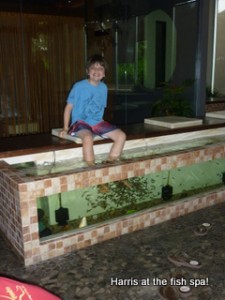 Leave a comment