Manatees in Florida
On our way south from Orlando to Naples we needed a place for our picnic lunch.  When we saw the sign for 'Little Manatee River State Park' we thought we'd turn off the highway to find it.  After a short detour we found ourselves paying a park ranger $5 to enter the park and he gave us a map.  The park was only quite small so we found the picnic area and playground easily and sat on brand new looking park benches to eat our lunch.  So we could stretch our legs before getting back into the car we choose a short trail to hike.  Just for the record, despite the park's name including the word 'manatee', there are no manatees (like a dugong) in the park.  We asked the ranger where we could see manatees and he told us about nearby Apollo Bay.  Here hundreds of manatees congregate in the warm water that flows out from the local electricity power plant!  We were headed there next!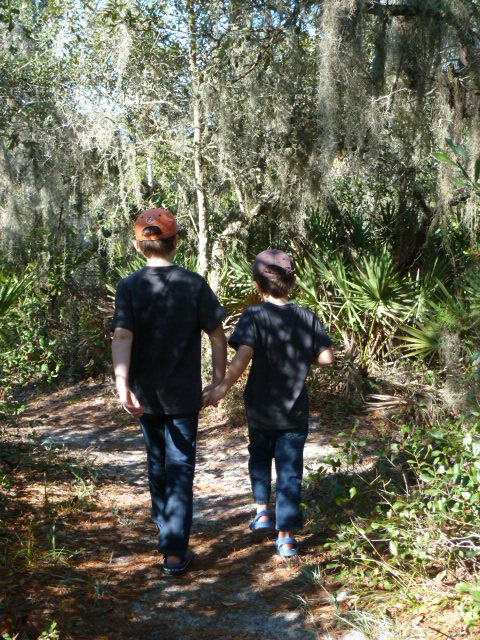 Off to Apollo Bay to see real live manatees, hopefully.  We didn't know exactly where the manatee viewing centre was so we pulled into a McDonald's on the way and I ran inside with the iPad to use their free wifi and look it up!  Now we had an address and we could set off again.  The huge power plant loomed in the distance so we knew we were getting closer and were soon greeted by pictures of manatees.  I was so excited.  I had never heard of the manatee, close cousin of the dugong, prior to living in America in 1993 and now I was finally going to see some real ones; even if it was to be from a considerable distance.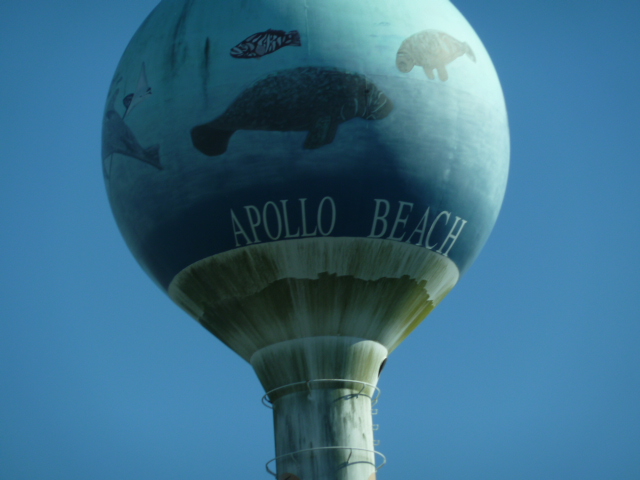 Now manatee spotting was not easy because we were separated by a large body of water and they were on the other side of the walkway to us.  Here is the one photo I got that showed the back of a manatee raising out of the water.  Sometimes we would see water being sprayed into the air and sometimes a tail fin splashing.  We saw more fish jumping out of the water and a stingray in the shallow water; which the boys found more entertaining!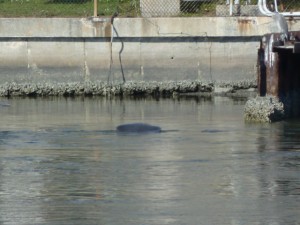 I have had great intentions of adding more photos but for some reason my program is playing up.  Will add more as I can.  After our manatee spotting episode we drove the rest of the way to Naples.  It had been a big day.  We walked down the street to 'The Cheesecake Factory' for dinner and we were too full to even share a piece of their famous cheesecake.  Never mind, there were too many to choose from anyway; it would have taken me an hour to choose!  Look out for the post on Sanibel Island and their famous shelly beaches!
No comments yet.
Leave a comment