Mandan, ND to Glasgow, Montana
We rose early so we could say farewell to Sandy and the kids as they rushed out the door for work and school again. Some schools in Bismarck had a late start today following Halloween but not in Mandan.  I'm sure teachers hate the day after Halloween as the kids probably can't focus on anything else but post Halloween talk and how big their candy collections are; speaking of, our collection is pretty big (photo to come).  We loaded up the car, which was bursting at the seams with the 2 large bags of candy and some bulky snow clothes we got for the boys; most things are cheaper in USA compared to Canada so we tried to shop before we were due to cross the border again in a couple of days. 
The landscape began to change the further west we drove.  Along the way we past the largest cow at West Salem that stands on a hill along the higwhway.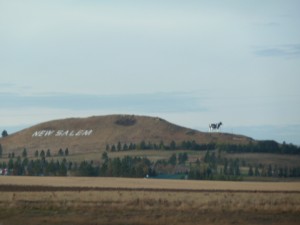 Theodore Roosevelt National Park became a lunch stop at the Painted Canyon rest area; what a gorgeous view.  We had a fast picnic because it was freezing cold and we didn't have our long underwear on under our jeans today.  Even sitting in the sun did little to counteract the cold wind.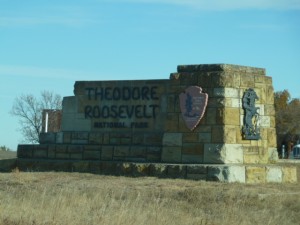 Back in the car and west to Montana; we crossed the state borderlines without any fanfare.  We were truly in the middle of nowhere and at times were the only car on the highway in either direction!  The boys kept themselves busy with igadgets, new books and a steady but controlled supply of candy.  Steve and I took in the view and spotted roadkill as we had a hard time spotting any live wildlife.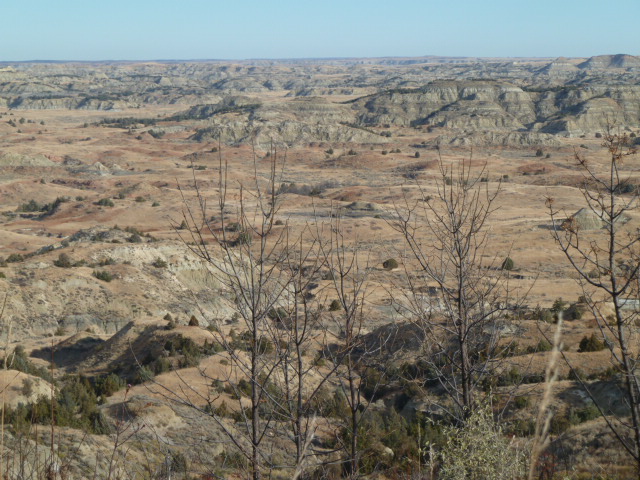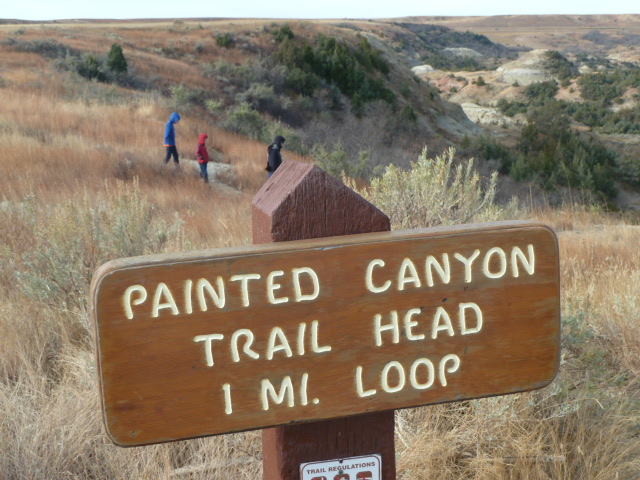 We were heading to Glasgow, Montana for the night, obviously nothing like Glasgow, Scotland. Glasgow was chosen purely because it was about the right distance that we wanted to drive and it had a ready supply of accommodation. It was an easy drive to Glasgow and when we arrived we had a quick drive around the town to check it out.  I spotted the local hospital that I had pharmacy attached as I needed supplies for our mission to zap Patrick's warts!  The boys went to the local playground opposite and we met up.  At the pharmacy I was happy to see they actually had what I was after but I said to the lady that I didn't need 8 of the special dressings and didn't want to spend $8 either.  She said "Hold on, let me look out the back".  When she returned she had found an expired and opened packet that had 2 dressings in it, that I could cut in half, and she gave them to me for free.  The dressings didn't need to be sterile so it didn't matter that they had expired.  What great country service; that is what is special about small towns! 
Glasgow loves it Scottish connection and the high school mascot is the cute Scottie dog above.  Before checking into our large motel complex we stopped in at a log cabin display home on the main highway.  It was lovely inside and I would love a log style cabin one day but not as big as the one we toured (photo to come).  The log cabin was right next to Lewis and Clark … below!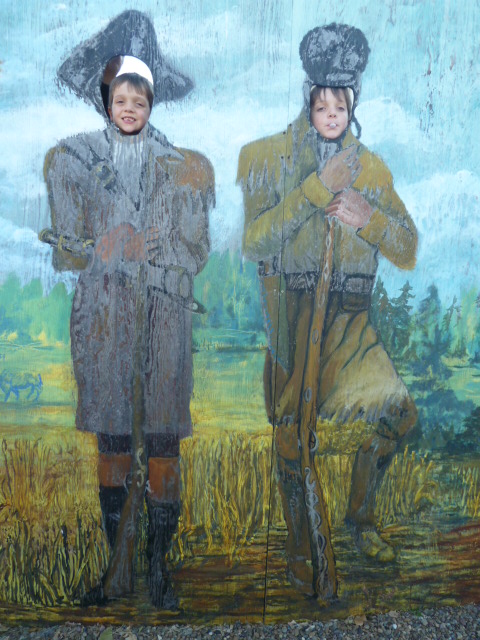 Our motel complex was really big and the best bit;  a big indoor heated pool; a hot tub that was hot enough to scald you and a fantastic fitness room.  The boys headed to the pool and me to the gym.  For dinner we went to the local 'Albertson's' supermarket.  The best value for dinner was the chicken dinner pack with BBQ chicken, salads and rolls for $9.  After dinner we finally had a chance to check out the candy stash from 'trick-or-treating' the night before.  Considering we had already eaten a good number of items each, there was still no shortage of the sweet stuff!  You can just see Patrick seated on the bed beside the pile!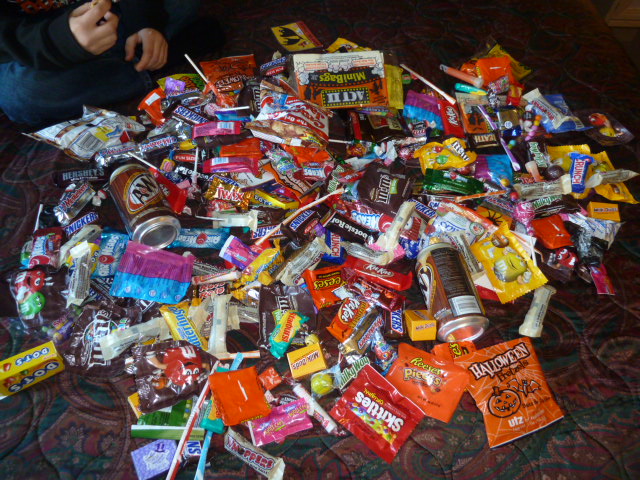 Then I thought it would be fun to separate the pile into all the different types of candy; over 40 different candies were represented plus a couple of softdrinks and some popcorn!  We did not count the individual candies but as you can see there is an absolute tonne of candy.  What will we do with it?  Ration it out over the next few days, weeks, month and maybe some will be donated to Steve and I and some may make its way to the rubbish!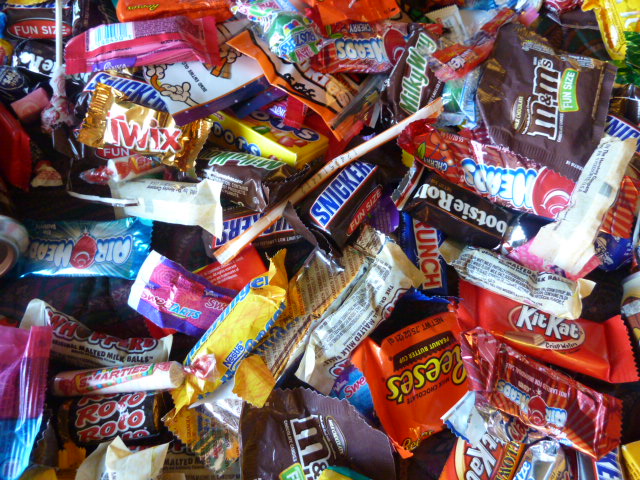 Leave a comment