Midsommar's Eve, Horby, Sweden
Ever since hearing Kinney talk fondly about Sweden's Midsommar's Eve 18 years ago, I knew that one day I would have to visit her and experience it for myself.  We were so lucky to be able to spend the day with her and her family for a fully authentic Swedish experience that's revolves around food, drink and a midsommar pole with dancing!
We started the day at the farm (sign below) picking fresh strawberries. The word for strawberry in Swedish is'jordgubbar' which translates to 'dirt – old man'.  Hmm. Think I'll stick with strawberry!  As you can see by Patrick's attire, it was cold and not like the midsummer weather we are accustomed to in Australia and it was even cold for the locals.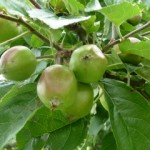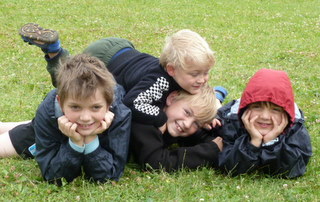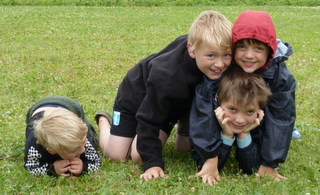 No strawberry picking outing is complete without an all-in wrestle on the grass!    
After lunch we headed off to a local village to join in the festivities.  The older members of the community where active in putting together the midsommar pole. We sat and relaxed on the grass and tried to keep warm whilst the kids ran around.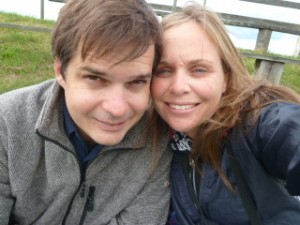 When the pole was up and everyone was ready, the music and dancing begun.  Little girls wore traditional flower headresses, including the cute baby above celebrating her first Midsommar. Harris and Philip had a great time joining in the dancing. Patrick was happier hiding under a blanket to keep warm.  The best was yet to come … dinner at Kinney's mum's house.
Baked herring, salmon cake, fresh homemade bread, cheese, more herring and strawberries to top it off.
Philip digging into the strawberries that went with 3 different types of cream.  Harris contemplating all the fish on the menu that he was worried about eating – he did the fish; some he liked and some he said "I don't think I need to eat that again".
No Swedish Midsommar is complete without schnapps. Skol!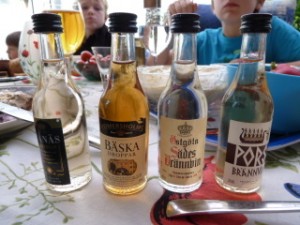 After our big feast we retreated back to Kinney's house (just 60 steps away) to rest up before cake!  Yep, not just one but three different kinds of cake. Did I mention that Kinney's mum loves to cook.  We loved her cakes and she loved to feed us. We finally stopped eating and drinking and went to bed at a time I don't recall – one of many lates nights in Horby! We had a great Midsommar and it was best shared with friends – tak!
No Comments
No comments yet.
Sorry, the comment form is closed at this time.