Naples, Florida
After leaving Orlando on 1st December we headed for Naples on the Gulf Coast of Florida. As you may have read already, we stopped and did a spot of manatee spotting on the way and then on our first day in Naples we drove to Sanibel Island to do some shell collecting.  What else did we do in Naples? 
Hung out at the hotel pool and gym and ate a hearty breakfast every morning.
Homework was completed in the hotel restaurant.
Ventured to Tin City, a small and somewhat kitsch tourist shopping attraction.
Walked the historic district of Naples.
Strolled along the 100+ year old pier at the beach.
Tried our first American style drive-in food at Sonic (but we didn't eat in our car).
Drove around the streets marvelling at the mansions.
Sat on Santa's knee at 'The Village' shopping district, got balloon swords and enjoyed the free entertainment on that night.
Ate at 'The Cheesecake Factory' and didn't order one of their amazing pieces of cheesecake.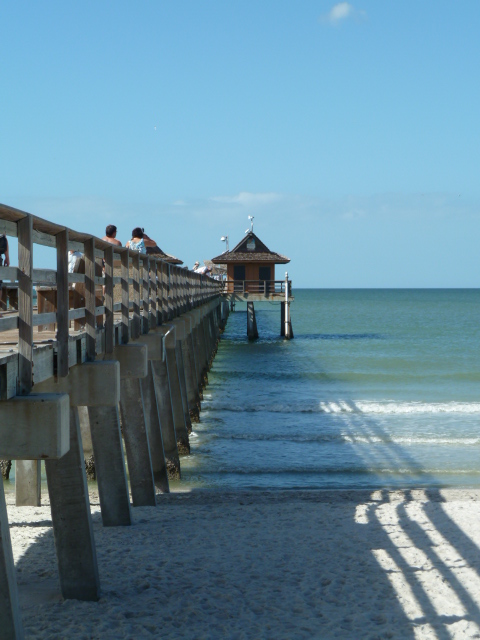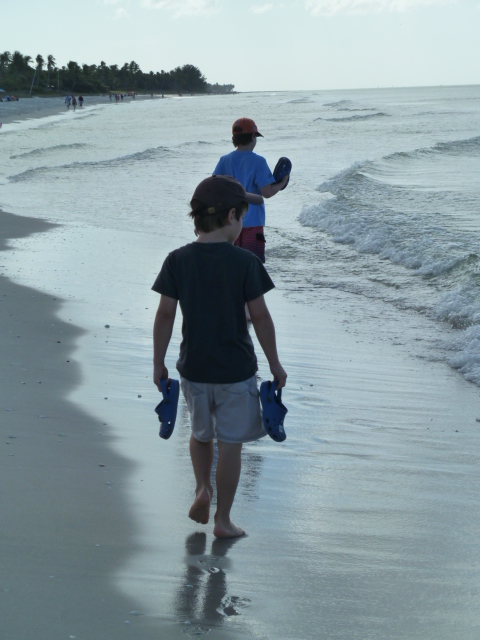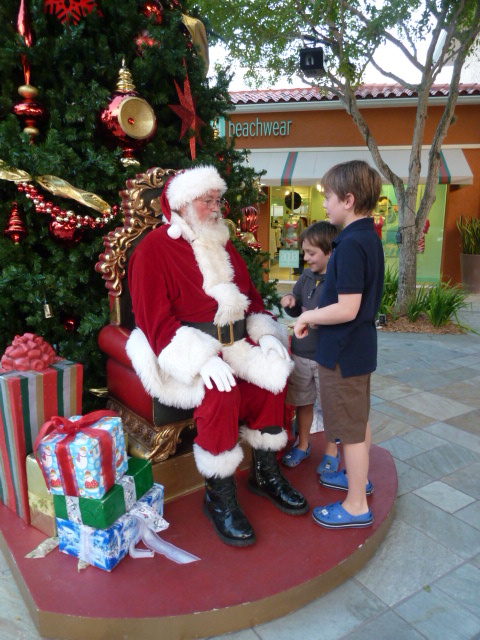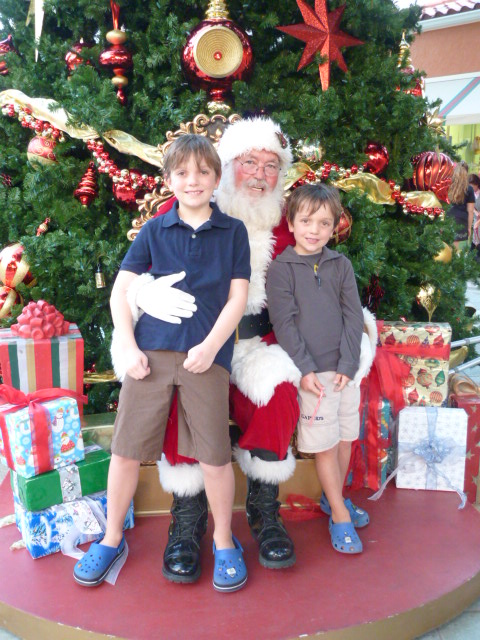 Well that pretty much wraps up our time in Naples. We enjoyed a short and sweet time in Naples but feel like we did it justice.  Next stop, Everglades National Park.
No comments yet.
Leave a comment