Patrick's World – Art Exhibition #2
Patrick has continued to draw the world as he travels through it.  Please read on to see his latest exhibition, inspired by Vietnam and other things of interest to five year old boys.   
A reclining Buddha.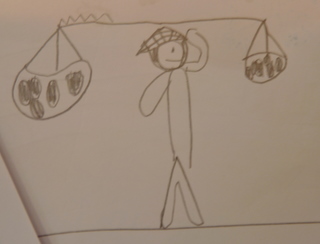 Vietnamese lady carrying her baskets with Easter eggs in them!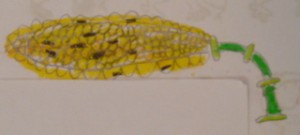 Street corn (bought for Patrick to eat in Hoi An, Vietnam).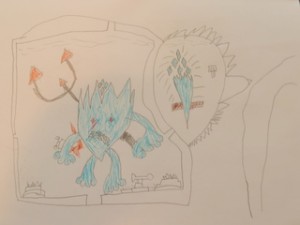 Ice Monster with crystal shooter (drawn whilst on Halong Bay cruise boat in Vietnam).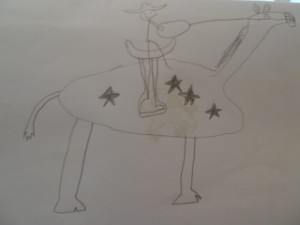 Grand dad on his horse.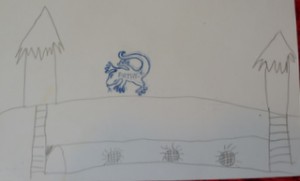 Cu Chi Tunnels, Vietnam.
Leave a comment