Sanibel Island, Florida
What do you do when you stay in Naples, Florida?  You drive an hour north to Sanibel Island to see their famous shelly beaches.  The best of their beach runs east-west rather than north-south so they become a dumping ground for shells. These beaches are covered in shells and often the shells form large drifts.  It was certainly worth the drive to see them all.  We found one of the main car parks to park our car for $2 per hour and walked to the beach to have our lunch.  The beach wasn't too busy since it was midweek and out of season. 
Every year thousands of people come to the island to collect shells and hence there is a name for those people 'Stoopers', because they spend so much time stooped over inspecting the sands for shells.  Take a look …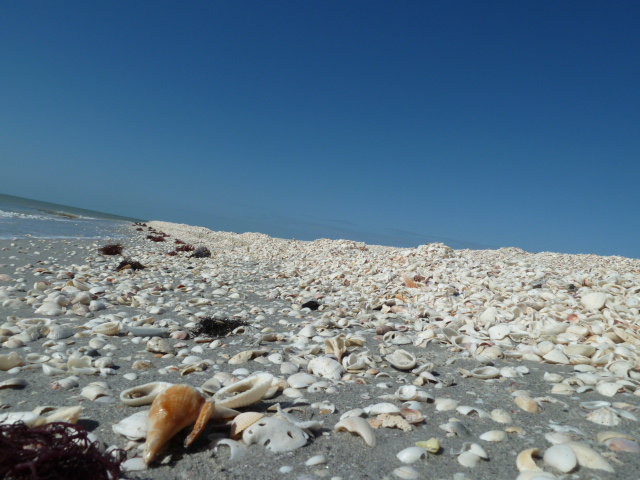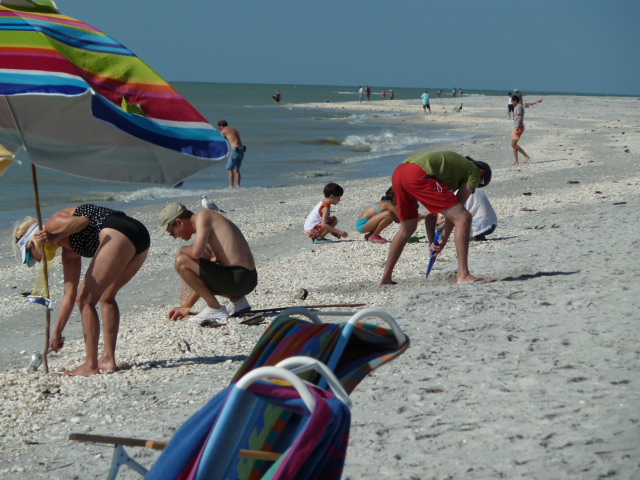 The boys had a swim; I found a dead horseshoe crab and we watched the funny little sandpiper birds running in and out of the water.  In all we had a relaxing outing to Sanibel Island; even if the car ride there and back took up more time than our beach time. 
No comments yet.
Leave a comment