The 'blood' orange story by Patrick … read on!
"So I was eating the orange and I thought my tooth was a seed.  I asked Harris if my tooth was bleeding and Harris realised that my tooth was gone.  And then Mum cam along and took some photos!"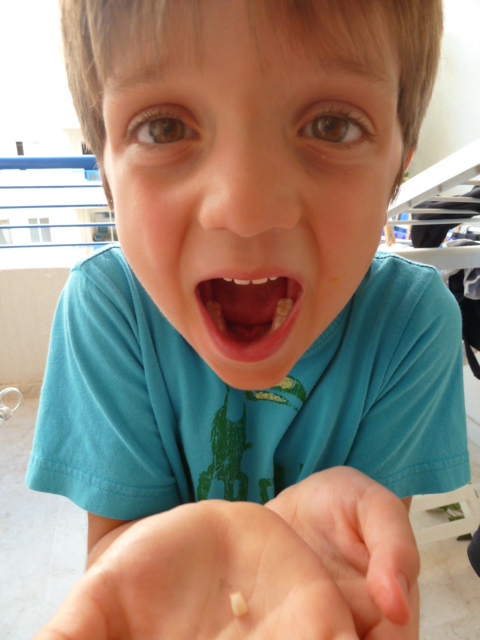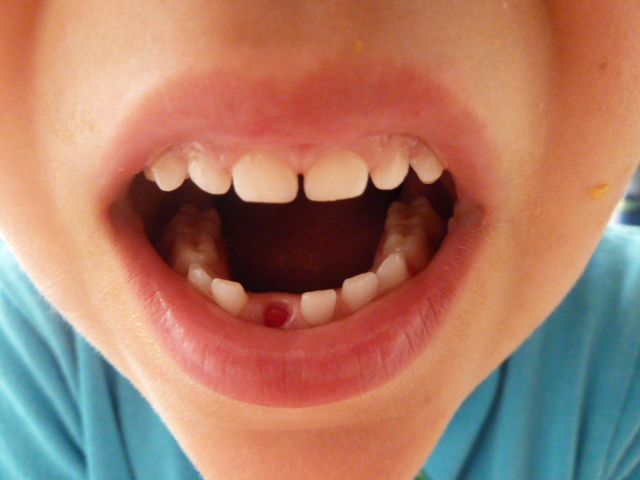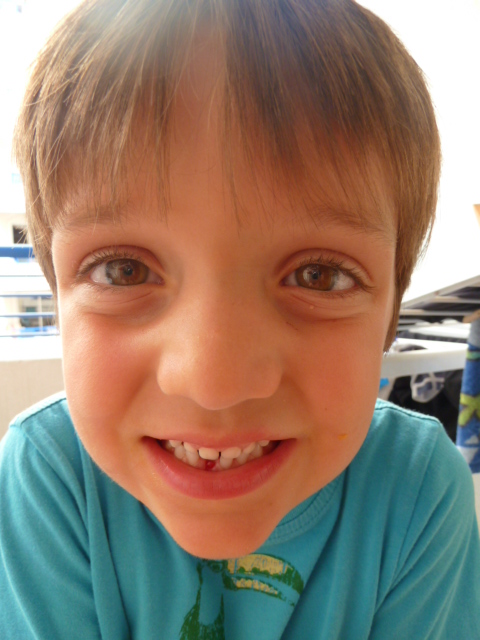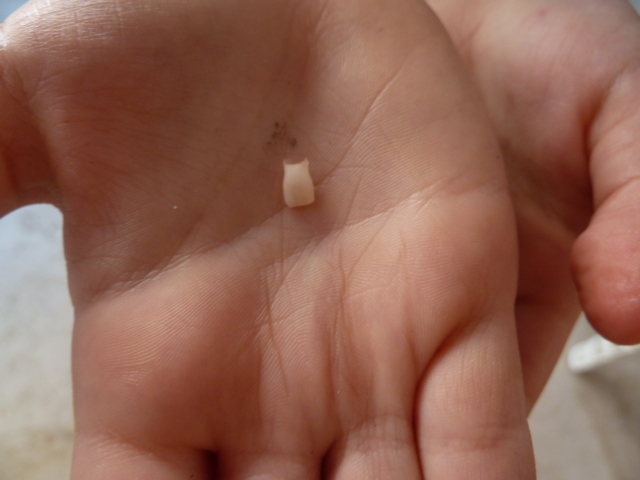 Patrick's first tooth lost in Marbella, Spain.
Words by Patrick. Photos by Mum.
Note:  Mum then put the tooth in a glass for safe keeping for the tooth fairy. Then some hours later when cleaning the kitchen, picked up the glass and put it upside down into the dishwasher.  Half an hour later Patrick asked where his tooth was!  Panic set in and thankfully it was found on the bottom of the dishwasher, put back into the glass and this time into the fridge where it was less likely to go astray!
Leave a comment