We made it to Spain!
Hola!  Just a quick note to let everyone know we made it safely to Spain.  We are based in Marbella for 24 days, enjoying the sunshine and beach.  Here is a photographic journey of our week so far (and a few words) …
On Saturday we flew, with Easy Jet, from London Gatwick to Malaga, Spain in 2 1/2 hours.
We had a small apartment for one night.  On Sunday morning we woke and went for a walk around the old town to check it out and find breakfast. Checked out of our hotel at 12 pm and off to find the bus, with some help from the hotel girl.  Finally found right bus and headed to large bus station to find bus for Marbella.  5 Euro each for bus to Marbella and off we went.
We were greeted by Paco at the Banana Beach apartments (as above!) Here are some photos of our 3 bedroom, 2 bathroom apartment; as big as many houses and certainly the biggest space we have shared in 7 months!  Thanks to the owner and management, the fridge was stocked with food when we arrived.  It was Sunday afternoon and we had no idea where to buy food or where to go to eat out if we needed to.  This supply of bread, juice, milk, eggs, cheese, butter, fruit etc was a godsend!
The beach was just 100 metres walk so we headed down to take a dip. Brr!  The water was as cold as the water in Sweden!  Patrick enjoyed the rocks and seaglass, Harris loved the waves and Steve took in the sights (including the numerous top-less sunbathers!)  I headed off on a long walk to find my Spanish school so I could get there without a hitch on my first day.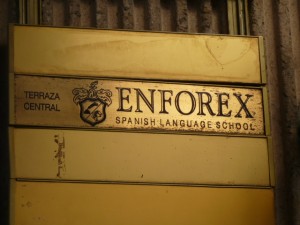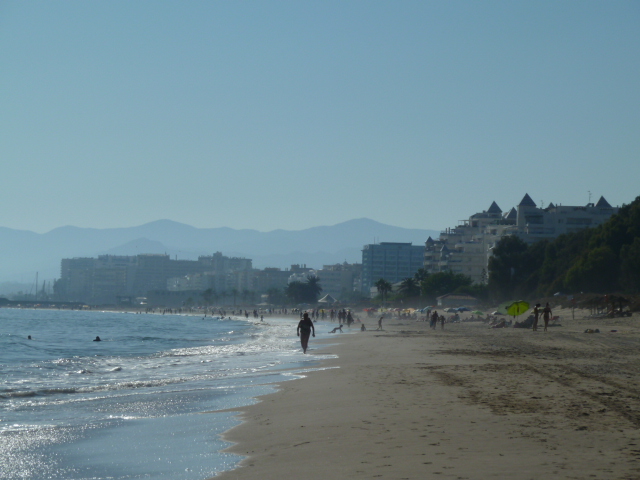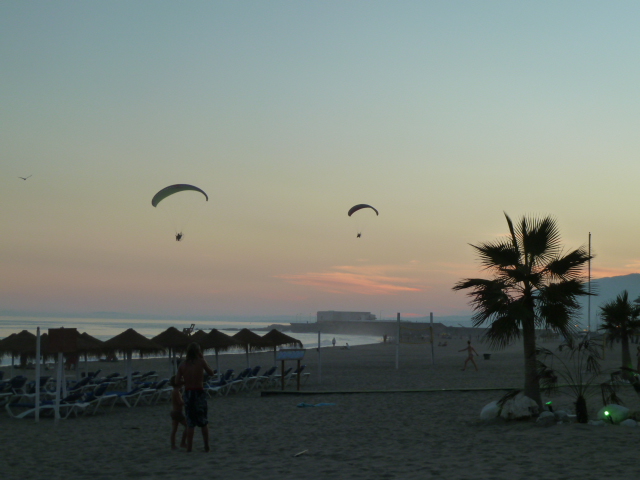 Other things we did … found a local grocery store, stocked up and got a taxi home, once Steve had gone on a search for an ATM to pay the taxi driver; found the right bus stop finally and went to the large mall and stocked up some more on groceries and stationary; swam in the pool; started the boys back at 'home' school whilst I started Spanish school; enjoyed sitting on the balcony looking out over the ocean and … also just doing nothing.
Leave a comment